---
When Inter Club racing was a major activity for the Tanzer 22 class, 1980's, 1990's,  there were three trophies that could be won. There was a Canadian Championship, a Quebec Championship and a North American Championship. By the mid 2000's very few boats were traveling and the Canadian's was last awarded in 2009. On the basis of one outside boat traveling to Nepean Sailing Club in 2011 The North American trophy was awarded. That was the end of it all. No information is available on the status of the Quebec Trophy.

---
Tanzer 22 North American Trophy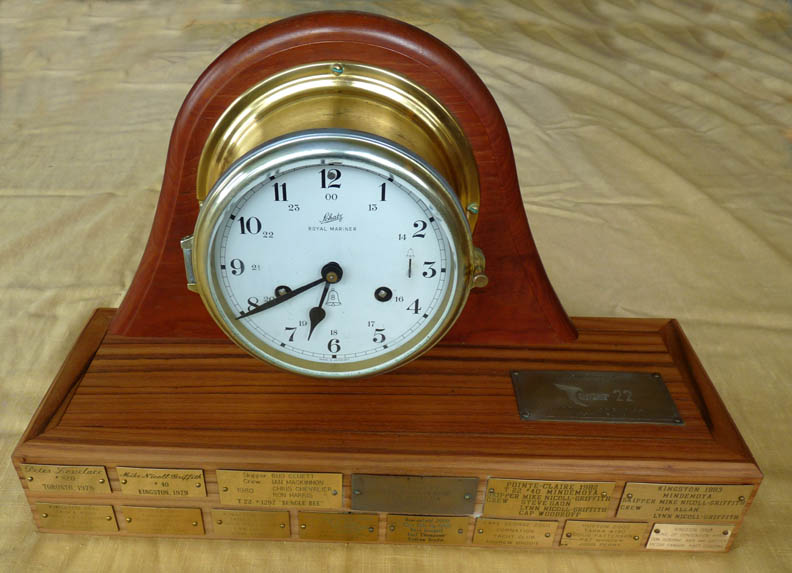 Here is the list of Winners for the above trophy 
---
Canadian Championship Trophy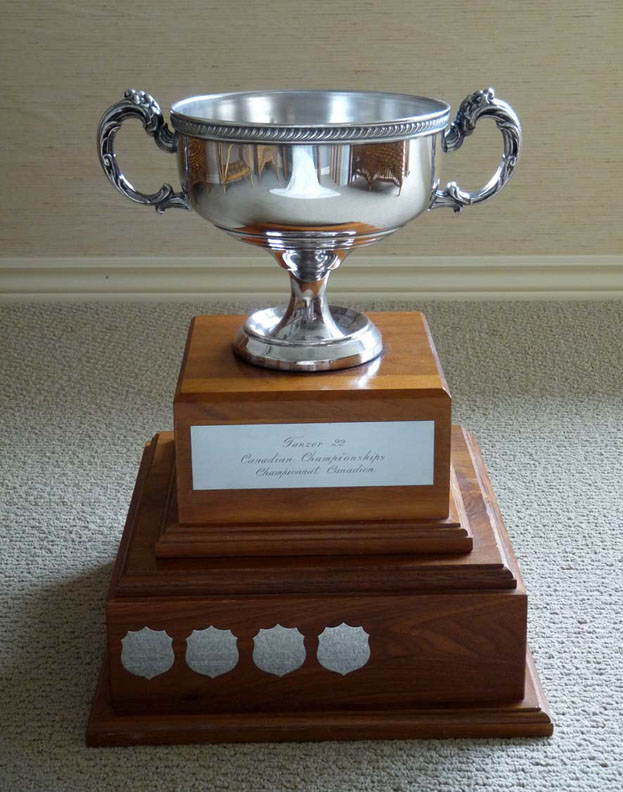 Here is the list of Winners for the above trophy

---
Red Baron

Although not a racing award the Association has one other plaque, called the Red Baron Award, in honour of John and Barbara Charters. The Charters were long time stalwarts of the Association and most of the Tanzer Talk publications were due to them. The award honours significant contribution to the Tanzer 22 Class. The award was initiated in 1995 and was last awarded in 2006. Recipients were John Charters, Barbara Charters, Doug Patterson and Hugh McDowell.